School supplies will be handed out for PK-5th at Meet the Teacher Night on Tuesday, August 15th.
6th-12th grade may get theirs from Shelly Hilbert's office once they have their supply list.
GOOD NEWS
This year JOM will pay for each student's $11 drug testing fee!!!!!

Information regarding Muscogee Creek Nation School Clothing Program click on below link:
https://s3.amazonaws.com/scschoolfiles/156/scan0051_1.pdf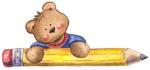 Meetings
Please remember that the JOM parents make all recommendations on the Johnson O'Malley program. Without your help and attendance at the meetings, we would not be able to offer this program to you. Watch for notes from your child and our website for meeting dates.
Wednesday, November 8th
Administration Office
2:00 p.m.
ACT Test
PARENTS OF JUNIORS AND SENIORS - Don't forget to take advantage of the ACT stipend. JOM funds will pay for your child's ACT fee one time per year and will also pay for the ACT Workshop that Mrs. Dry takes them to at Central Vo-Tech. Contact Mrs. Hilbert for more information on how to receive your stipend.
Stipend
Each JOM student will receive a $25 stipend. You must contact Mrs. Hilbert to use it on one of the following items:
Athletic Shoes
Graduation Gowns
Letterjacket
Because this stipend only affects a handful of student the Parent Committee voted to have a drawing at the end of each 9 weeks for those students that stood out for good grades, hard work, and/or improvement. Those students' names drawn out will receive a $25 gift card from Wal-Mart.
Have A Great 2018 School Year!!!!!